China invented the 'Red War God' machine that possesses the world's leading construction technology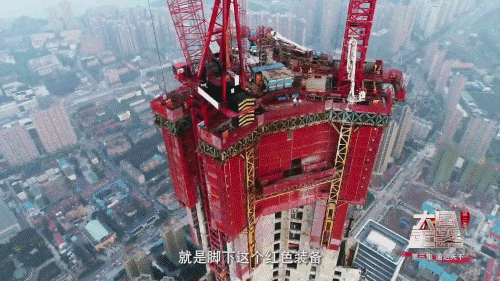 The Red War God machine weighs up to 2,000 tons. In 4 days, it is normal for the machine to complete 1 floor of a house.
According to CCTV, this is one of the leading skyscraper construction machines in China. It integrates many modern technologies and clearly demonstrates the capacity of the country's construction industry.
The machine weighs up to 2,000 tons, has the effect of providing scaffolding for workers to build the building inside and can withstand even at heights of more than 500 meters. Construction speed reached 4 days to complete 1 floor of the house. It is made of lightweight materials, equipped with 12 hydraulic jacks and is safe in stormy winds.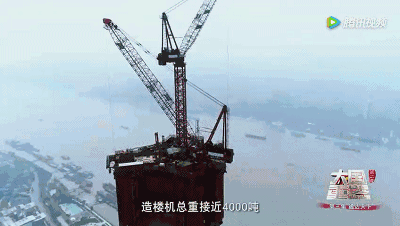 It is known that the operation of 12 hydraulic jacks must be completely synchronized and the height difference must be controlled within 2 mm, otherwise the machine platform may tilt.
In addition, this "God of war" is installed with many equipment such as concrete spreaders, steel bars, tower cranes,… in addition to integrated elevators, toilets or firefighting equipment. The total weight of the entire giant construction machine is up to 4,000 tons.
Regarding the operation method, based on the rails on each side and 12 hydraulic jacks, the walls of the building will become the fulcrum for the machine to "push" itself upward after workers finish building the floors.
The biggest difference of this machine is that it can increase the construction speed by 20% by the overall jacking method. Previously, for conventional construction machines, it took workers about 2 days to lift all the heavy equipment one by one.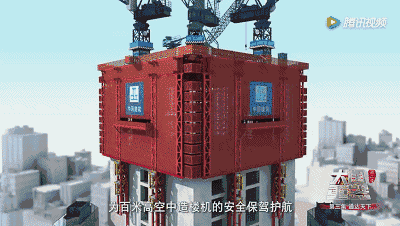 The 2,000-ton machine once supported the construction of the Wuhan Greenland Center, Hubei. China has built many skyscrapers over 300 meters. Many experts in this country believe that the birth of modern giant machines has raised the level of skyscraper construction here to a new level.
Reference: Sohu, CCTV, Xinhua
Source: Tạp chí điện tử Nhịp sống thị trường