INTRACO E&C groundbreaking ceremony of Vaksindo Factory in Hung Yen
On April 9, 2022, at Yen My II Industrial Park, Yen My Town, Yen My District, Hung Yen Province, INTRACO E&C Joint Stock Company held the ground breaking ceremony to start construction of Vaksindo Veterinary Factory with total The investment capital amounted to more than 500 billion VND.
This is one of the largest veterinary medicine and vaccine factories in the country, with a total area of ​​up to 20,000 m2. Attending the ground breaking ceremony of the factory were many guests, leaders of INTRACO E&C company and leaders of Vaksindo company. With this step, INTRACO E&C is proud to become one of the pioneers in the application of modern equipment, technology, advanced science and technology according to European standards to produce pharmaceutical products. and veterinary vaccines of good quality, reasonable price, serving the domestic veterinary industry.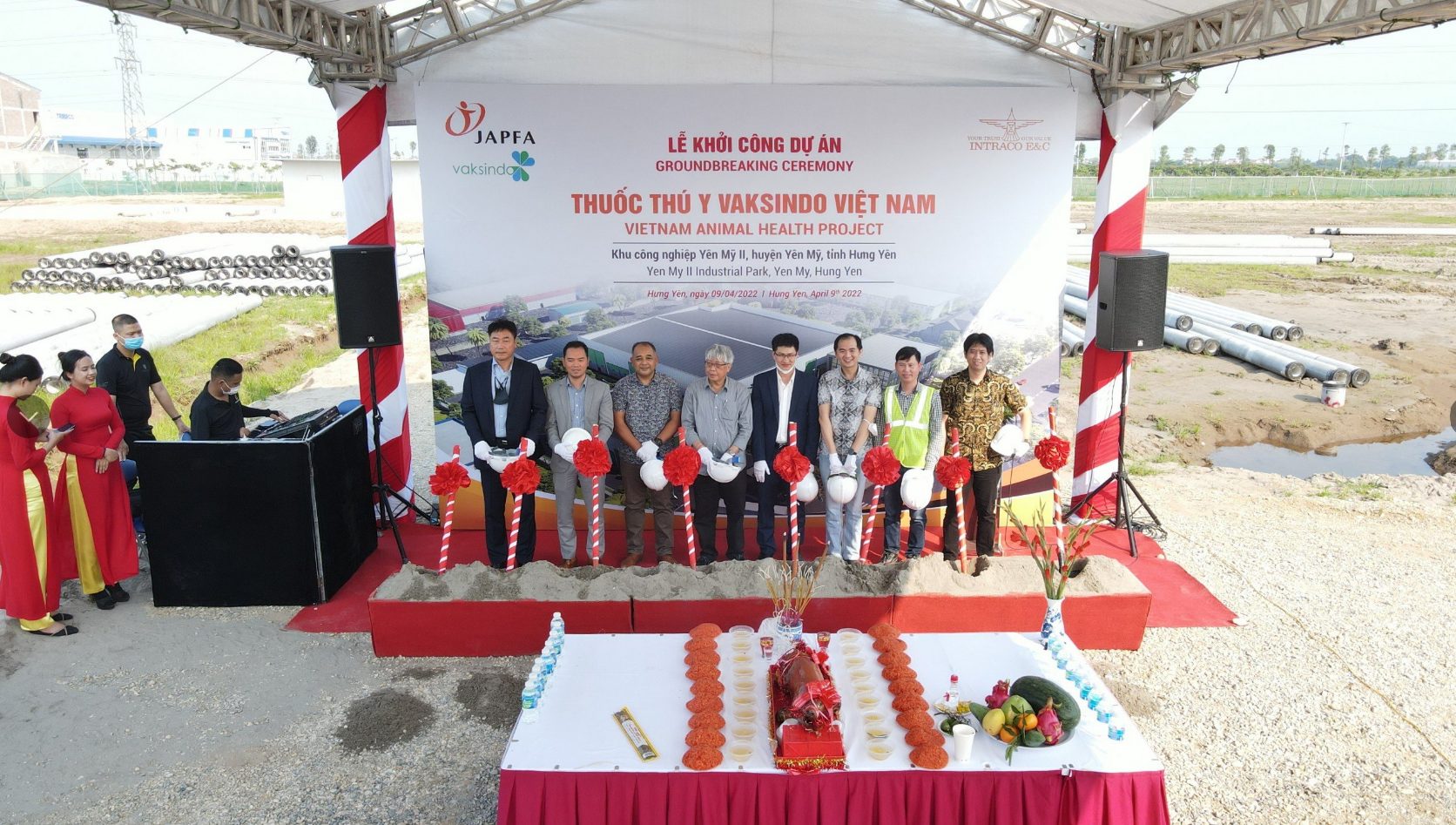 As a reputable and professional contractor for construction, INTRACO E&C is committed to strictly complying with GMP, BSL3, ISO standards during construction stage of factory. Ensuring the quality of handover at maximum efficiency. favorable for investors.
According to Mr. Tran Cong Bang, director of INTRACO E&C: "With the company's capacity and experience, the factory will definitely maximize technology efficiency and launch products with international quality. – affordable price, towards the goal of sustainable development of the veterinary industry in Vietnam.
After nearly 15 years of establishment and development, up to now, INTRACO E&C limited liability company has more than 15 years of experience in the field of consulting and construction. With a team of high-quality personnel including leading experts, who have held many key positions in foreign corporations and have experience in fighting more than 100 large and small projects in many countries around the world such as: Korea, Japan, China, Thailand, Philippines, … or European countries, INTRACO E&C confidently transforms accumulated values ​​towards the goal of bringing absolute satisfaction to customers.