Spray against insects and mosquitoes to prevent dengue fever
From the beginning of September 2022, the number of dengue fever cases began to increase sharply. By the end of October, the number of cases per day is estimated at 1,200-1,400 cases per week.
Faced with that situation, Intraco E&C Joint Stock Company has planned to spray insects and mosquitoes to ensure health and prevent disease.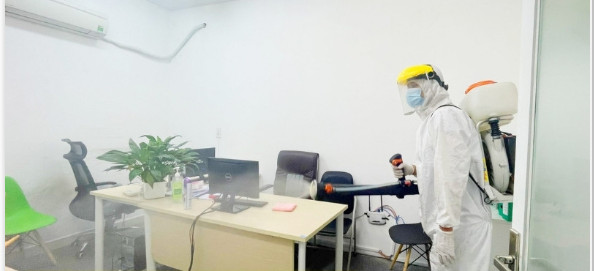 The preparation before and after spraying is well prepared. Notice of safety instructions before, during and after the spraying process is sent to all employees. At 3:30 pm on December 8, 2022 (Saturday) the pest control work officially took place. After spraying and finishing the safe isolation period, the company's cleaning team carried out an overall cleaning of the office on Sunday, ensuring there was no residual chemical. From there, employees can safely return to work on Monday.