Vietnam's pharmaceutical market has a scale of more than 6.2 billion USD, Ho Chi Minh City accounts for 1/3
On 5-7, at the India-Vietnam Business Connection Conference in the pharmaceutical and medical fields held in Ho Chi Minh City, Mr. Le Ngoc Danh, deputy head of the pharmacy department, Department of Health of Ho Chi Minh City. Ho Chi Minh City, said that the Vietnamese pharmaceutical market is being valued at about 6.2-6.4 billion USD/year.
In which, the pharmaceutical market in Ho Chi Minh City accounts for 30-40% of the countries. The city is also the last line in medical examination and treatment in the southern region. Therefore, with this ratio, the pharmaceutical market in Ho Chi Minh City has a scale of about 2 billion USD, with a lot of potential for investment cooperation and development.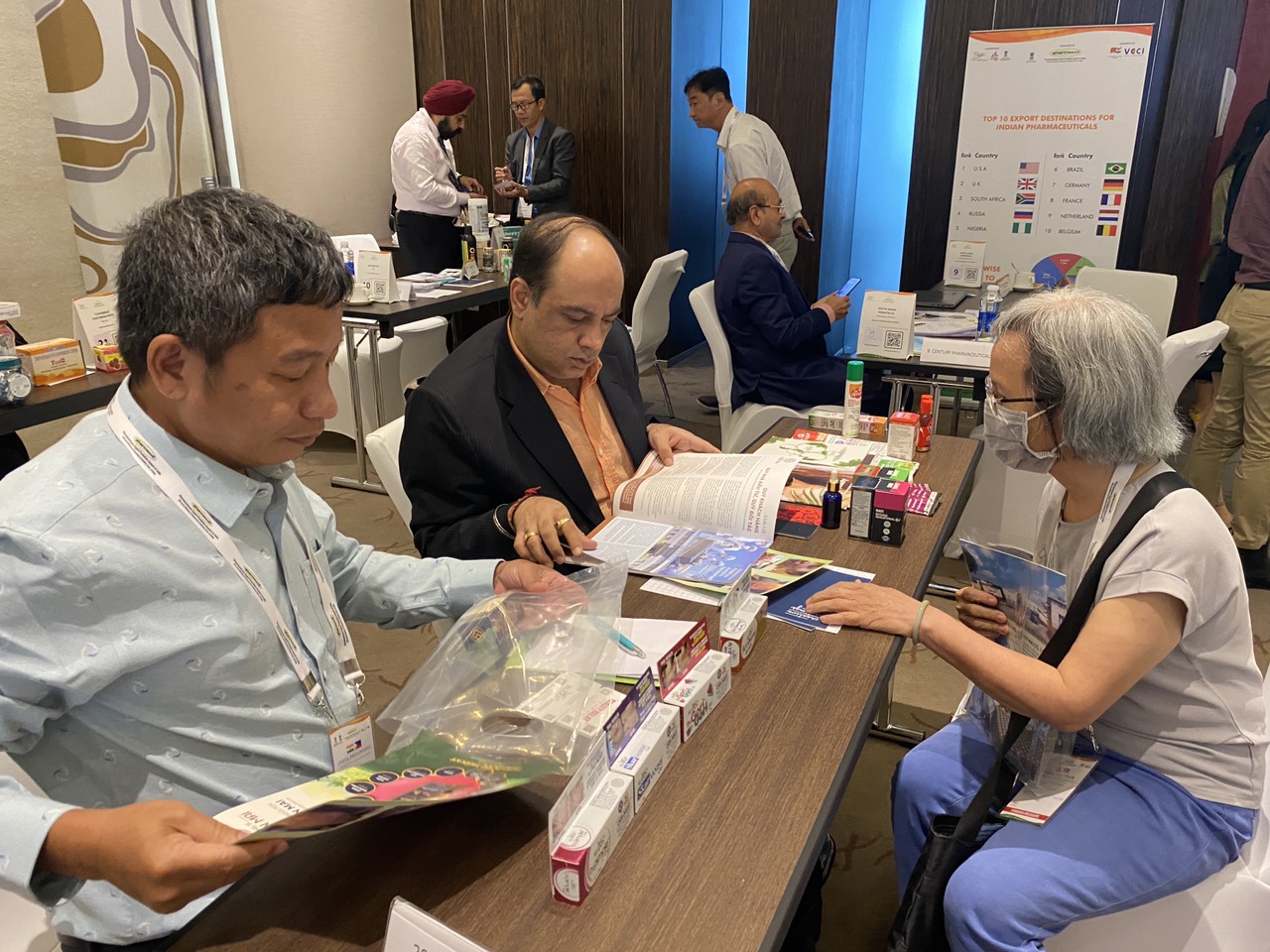 According to Mr. Tran Ngoc Liem, deputy director of the Vietnam Confederation of Commerce and Industry (VCCI), Ho Chi Minh City branch, opportunities for Indian investors to cooperate in the pharmaceutical field such as raw material production, high-tech products, monoclonal antibodies, vaccines, products derived from gene technology… with very large Vietnamese enterprises.
Recently, Vietnam has amended regulations so that Indian businesses are free to participate in bidding packages to supply drugs and pharmaceuticals to public health facilities with businesses that meet quality requirements.
Criteria for selecting bidding enterprises are based entirely on technology and product quality, regardless of geographical scope.
In order to promote foreign investment in the pharmaceutical industry, the Vietnamese Government has provided incentives for investment in the production of drugs and vaccines, encouraging scientific research in biotechnology, and manufacturing new drugs.
The Ministry of Health is currently submitting to the Government for approval a project on developing the pharmaceutical industry to 2030 with a vision to 2045 with specific contents related to investment policies in the pharmaceutical sector.
Currently, India is ranked 3rd globally in terms of output of pharmaceutical products and 14th in terms of value in this industry. The leading pharmaceutical companies in India all meet many international standards from the US, EU, Australia…; and Vietnamese and Indian businesses have the need to seek cooperation opportunities in the pharmaceutical field, especially in the production of COVID-19 vaccines.
According to Mr. Pranay Verma – Indian ambassador to Vietnam, pharmaceuticals and healthcare are important fields between Vietnam and India, not only in bilateral trade but also with great potential to attract investment between the two countries. beside.
Enterprises of the two countries can promote cooperation and cooperation in a variety of other industries in the supply chain of the pharmaceutical and medical fields such as healthcare, medical tourism, etc., towards the sustainable development of the relationship. trade and investment between the business community and the two countries.
As of June 20, India ranked 24th out of 139 countries and territories investing in Vietnam with 328 projects with a total registered capital of over 1 billion USD, focusing mainly on oil and gas exploitation and processing. mineral processing, information technology, agricultural products…
Currently, there are a number of investment projects of this country that are about to be implemented in Vietnam such as a 500 million USD pharmaceutical industrial park project in Thanh Hoa, a 10-12 billion USD international pharmaceutical park super project in Hai Duong. The cooperation was confirmed in February 2022, and Adini Group's commitment to invest 10 billion USD in the investment project of Lien Chieu port at the Da Nang Investment Forum on June 25.
Source: Tuoi Tre Newspaper